Enquire Now
INDIRA KIDS (TATHAWADE & BANER) AWARDED BY THE 'EDUCATIONWORLD GRAND JURY INDIA PRESCHOOL RANKINGS AWARD 2020-21'
In a countrywide survey, wherein preschools were judged on numerous parameters, Indira Kids (Tathawade) was ranked (7th in India, 2nd in Maharashtra, 2nd in Pune) in the 'Future Ready Preschools' category whereas Indira Kids (Baner) was ranked (2nd in India, 2nd in Maharashtra, 1st in Pune) in the 'Reading Culture' category.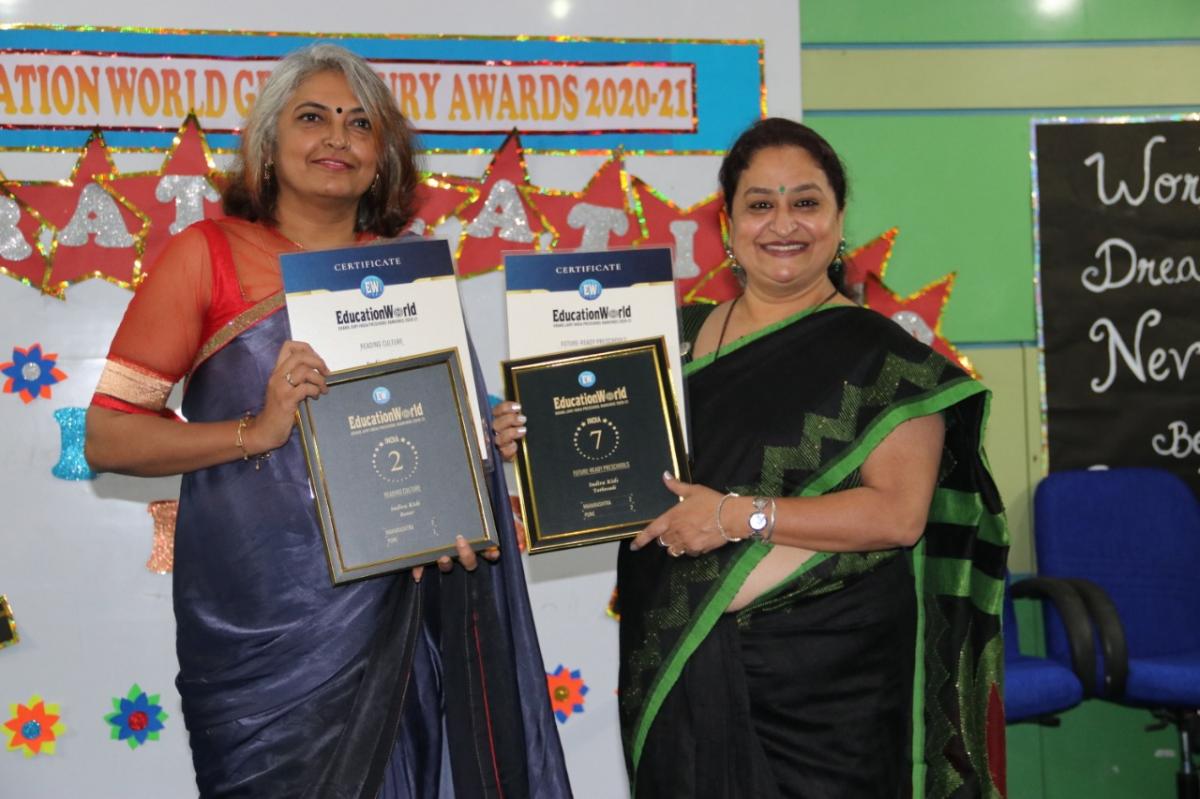 The award ceremony was held in the IT Auditorium on January 29th, 2021 in presence of the dignitaries from EducationWorld, Indira Kids teachers and parents.
Awards were presented to Mrs Kamaljit Sidhu (Principal, IK Tathawade) and Mrs Manisha Osani (Principal, IK Baner) by Mr Shirish Waghmare from the EducationWorld.
Indira Group is thankful to EducationWorld for the awards and congratulates the teachers, students & management to make IK a renowned preschool in the country. We also thank the parents for their unconditional support.