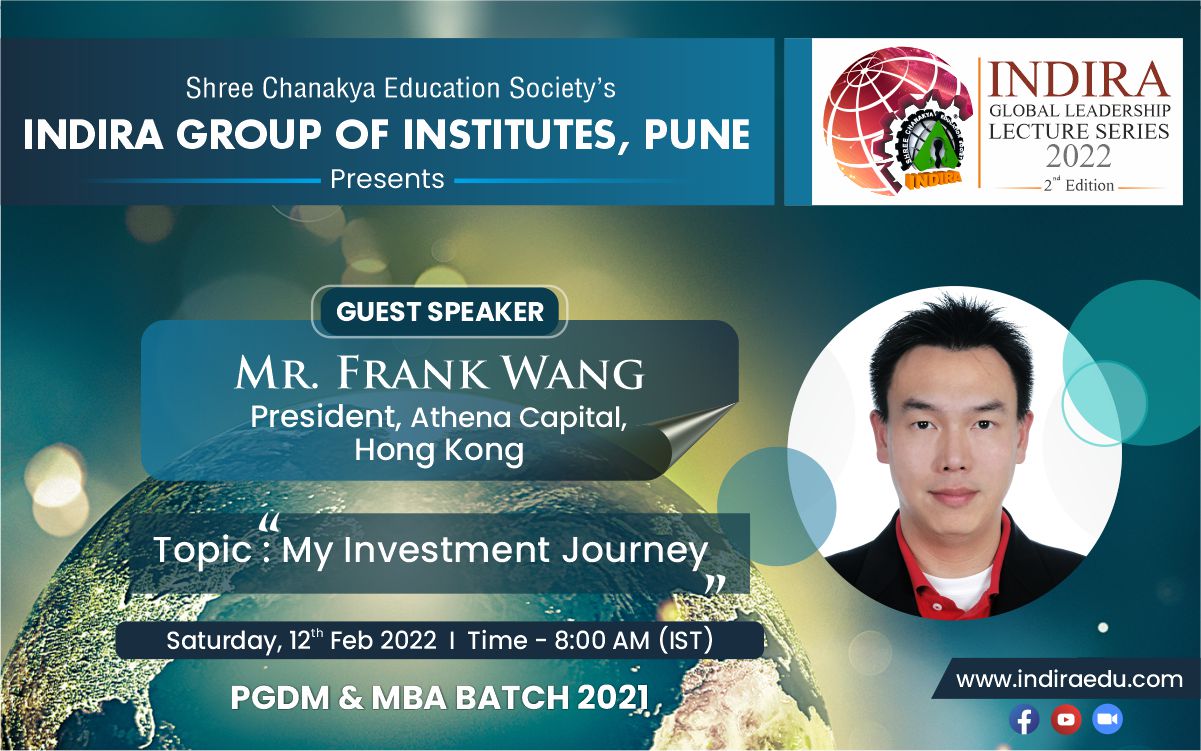 IGLLS commences at IGI
Wonderful session!
Indira Global Leadership Lecture Series 2022 commenced with a fantastic session by Mr Frank Wang (President, Athena Capital, Taiwan).
He shared his valuable insights on his Investment Journey. The students interacted with him and enjoyed the lecture thoroughly.
The lecture was attended by more than 650 management students.
Looking forward to the next lecture.